Discussion Starter
·
#1
·
Greetings Friends,
The time has come for another North Side Fun Run through the Sam Houston National Forest. We will meet up in Kingwood and travel northwest to Bennie J's BBQ in Huntsville.
Date: August 17, 2014 (Rain out date is August 24, 2014)
Meet up location: Los Cucos Parking Lot 23730 Hwy 59 N Kingwood, TX 77339
Destination: Bennie J's Smoke Pit 621 9th St, Huntsville, TX 77320
Time: Arrive between 9:00a-9:15a and roll out no later than 9:30a
Red Star indicates roll out location within the Los Cucos parking lot
Route Outline: Drive time is about 1:15 mins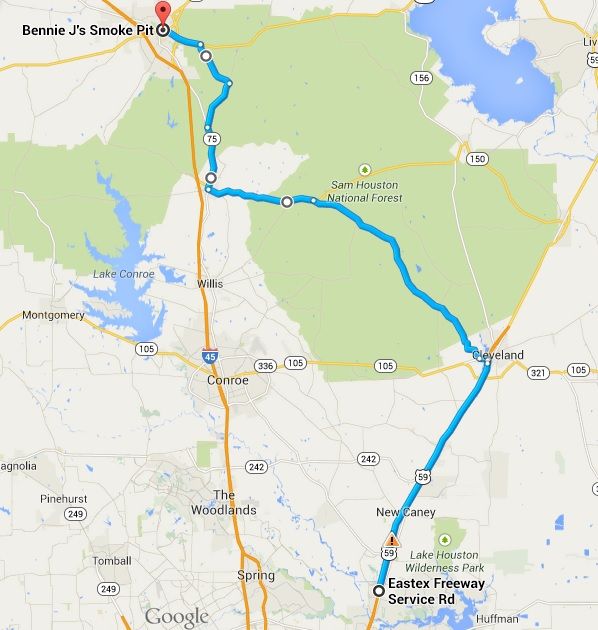 Step by step directions are attached below; feel free to save, print, and bring a copy with you.
Safety Check:
Make sure to do a good walk around your vehicle the day before. Some things to check include; oil fluid, clutch fluid, tire tread and psi, full tank of gas, brake lights, and blinkers.
Things to bring:
Cash, bottle of water, camera, sexy co-pilot!
Rolling shots will also be available for those that are interested!