I have mounted stock G8 V6 wheels on my G8 GT with no modifications so the stock G8 GT wheels should go the other way just fine.
Here are some recent photos.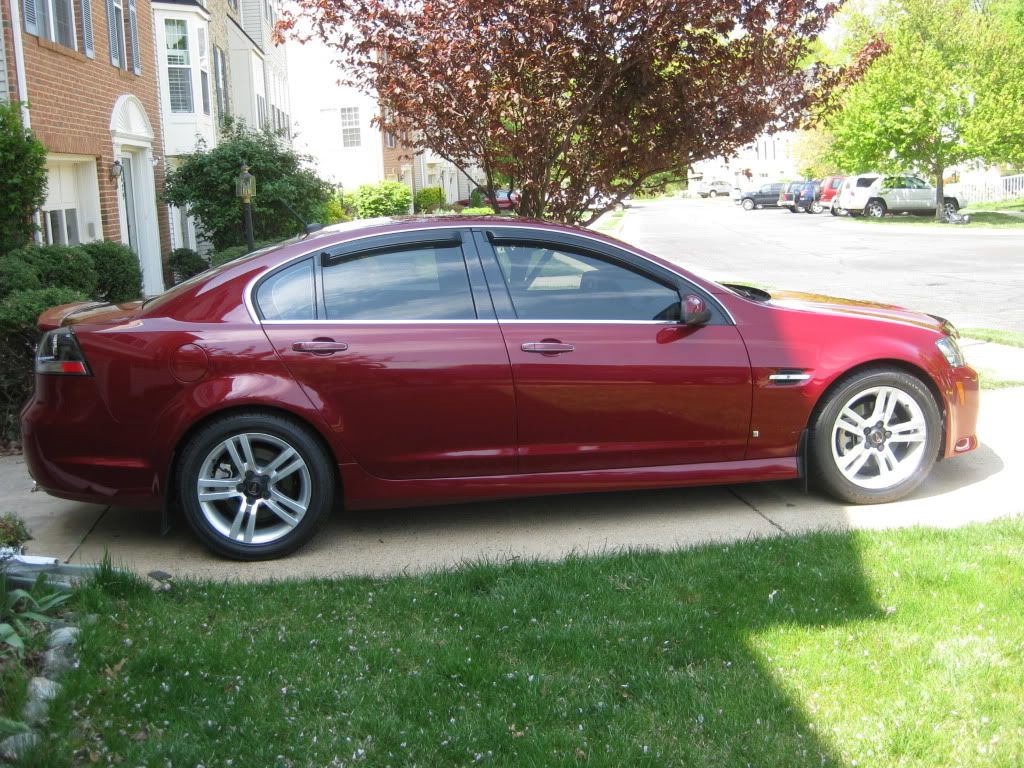 I just changed the stocked Eagle RS-As 245/45/18s to Kumho Ecsta LX Platinums 235/50/18s. They are in the photo. Gives the car a more quiet and comfortable ride for daily driving and still handles very well at speed. I don't take this car to the track or anything. It is my all in one daily driver, daddy mobile, and fun car.