View Poll Results

: Would you be interested in a custom emblem?

Yes
20
86.96%
No
3
13.04%
Maybe in a few years
0
0%
Voters: 23. You may not vote on this poll
Junior Member
Join Date: Jul 2008
Posts: 2
Custom Emblem?
---
Hello,
Without completely overstepping the boundries of "non-sponsor" posts, I'm conducting a bit of research regarding sponsorship to the forum.
First off-the G8GT is an amazing car, one which I hope to own in the future. I'm a proud Pontiac guy, with a beatiful triple black 2000 Trans Am dubbed the ws.666. My business is custom emblem designs-we can make pretty much anything for G8's and other cars. The F-body guys on ls1.com love our stuff, and we've had a ton of success there-however many of them are 2nd and 3rd owners, have modified their cars and typically don't mind adding a bit of personalization an extict model.
My reason for posting is to find out if new/original G8 owners would have any interest in our services? Would you consider a customized emblem for your new toy? Pehaps something personalized for under the hood or on the dash? Our items are all laser cut from acrylic with variuos finishes on them such as mirrored plexi, brushed aluminum or gloss/matte paint. Here are just a few samples of what we've done: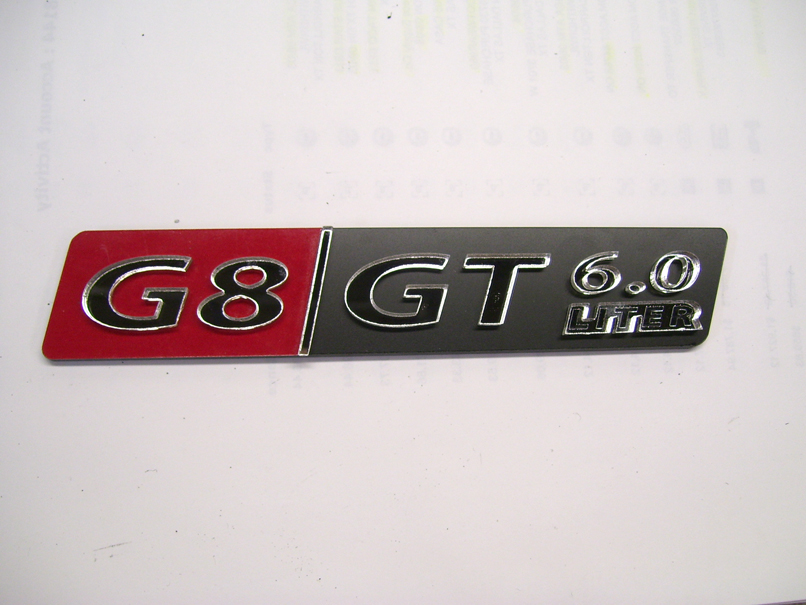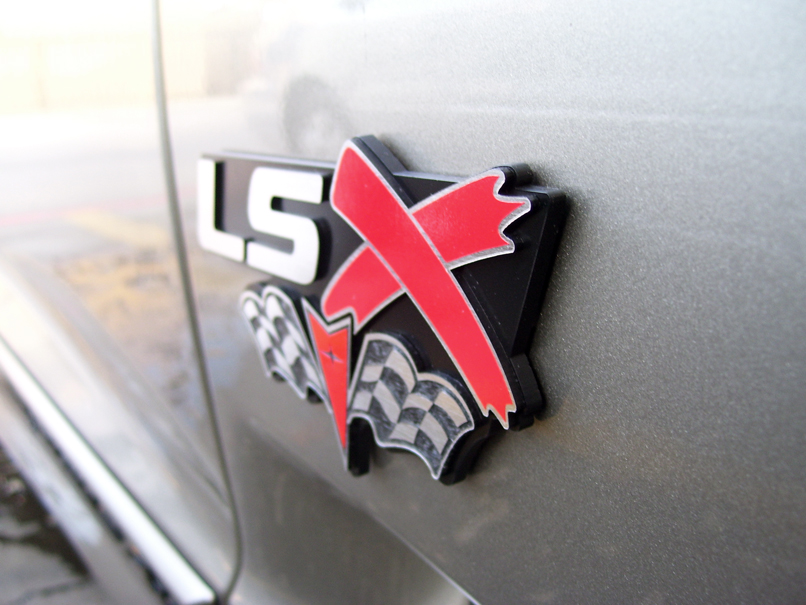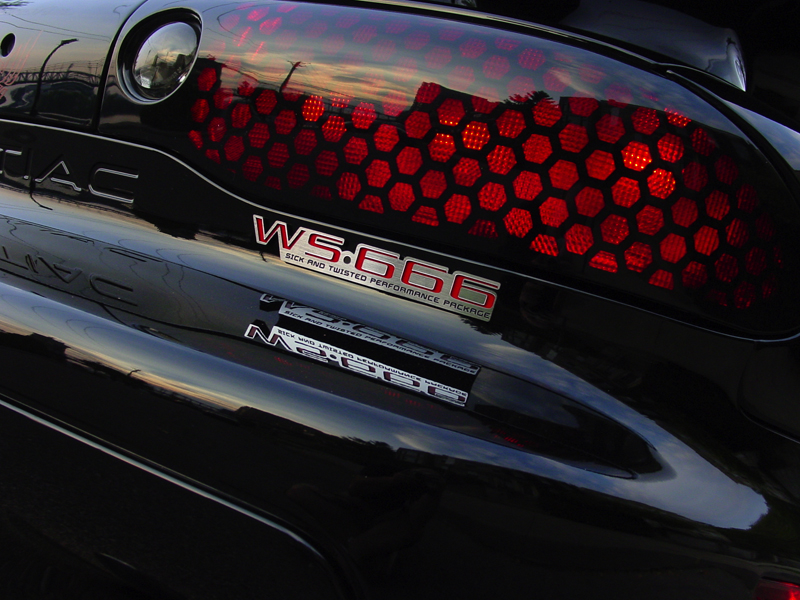 Join Date: Jul 2008
Posts: 2
emblem
---
Is it possible to get a black emblem for front and back to replace the red one?
Join Date: Jul 2008
Posts: 2
Nice emblems, I would be interested in personalizing my #663 Do you have a Web site so that I can see more examples.
Junior Member
Join Date: Jul 2008
Posts: 2
i do, but i'm not a sponsor and wouldn't want to overstep my boundries. Until then, just know we could do anything. The pontiac arrow is possible, but we couldn't come close to "stock" appearance and honestly it would look like garbage.
Junior Member
Join Date: Jun 2010
Posts: 5
So they emblem is the g8gt 6.0l how much is it